---
Mil-Spec Type III Paracord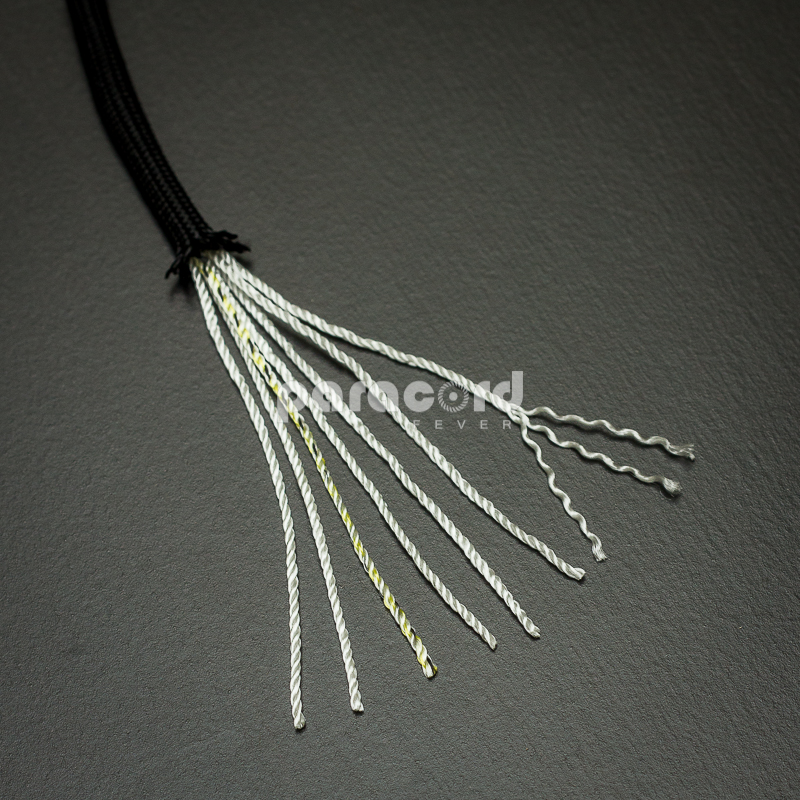 Why Mil-spec?

Mil-spec paracord is essentially the same thing as Type III 550 commercial paracord in terms of strength and appearances.
However, extra tests have been taken on the Mil-spec paracord to ensure it satisfies the specifications stated on standard document MIL-C-5040H approved by Defense department of USA.
When using Mil-spec paracord, you are basically using the cord approved by USA Military force.
If you are extremely serious about quality, Mil-Spec paracord will definitely give you greater peace of mind.
Product details
Type III Mil-Spec, manufactured and tested for military standard
Material: 100% made of nylon
Construction: 32 interwoven sheath, 7 core strands (includes manufacturer marker ID), 3-ply yarns
Diameter: approximately 4 mm
Breaking strength: 250 kg or 550 lbs
Origin of product: USA
Mold, mildew, rot and UV resistant
---