STEP 1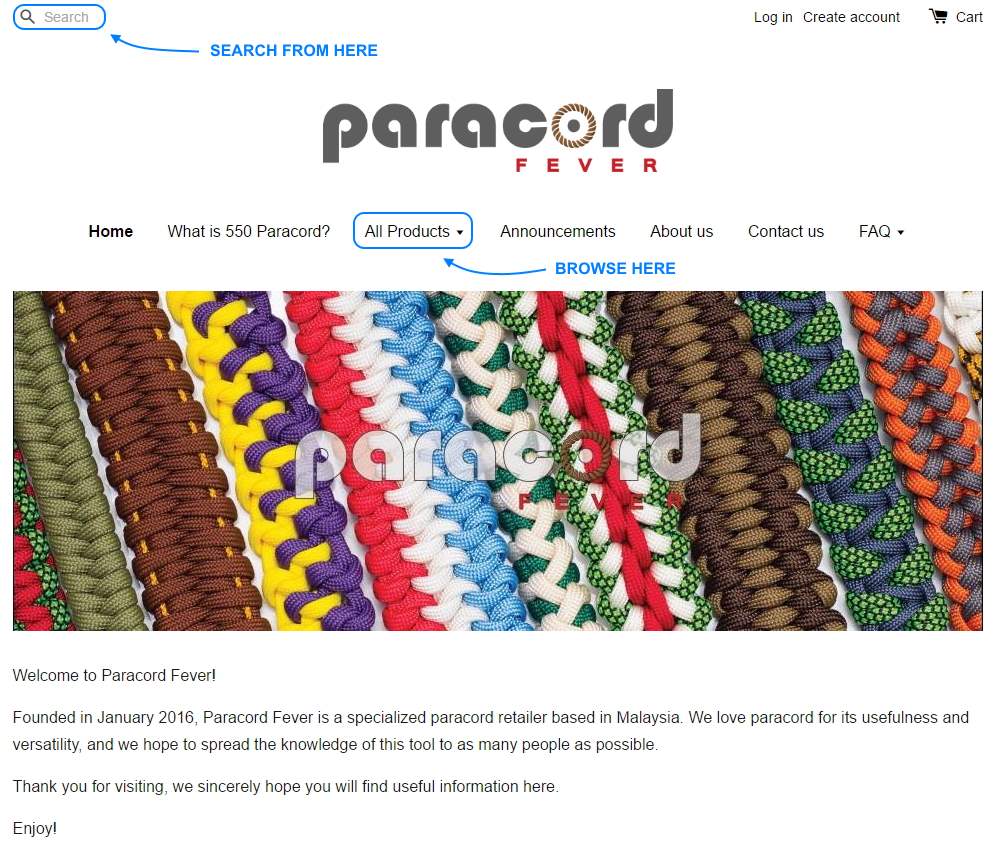 Browse through our products or use the search function for the products you would like to purchase.
STEP 2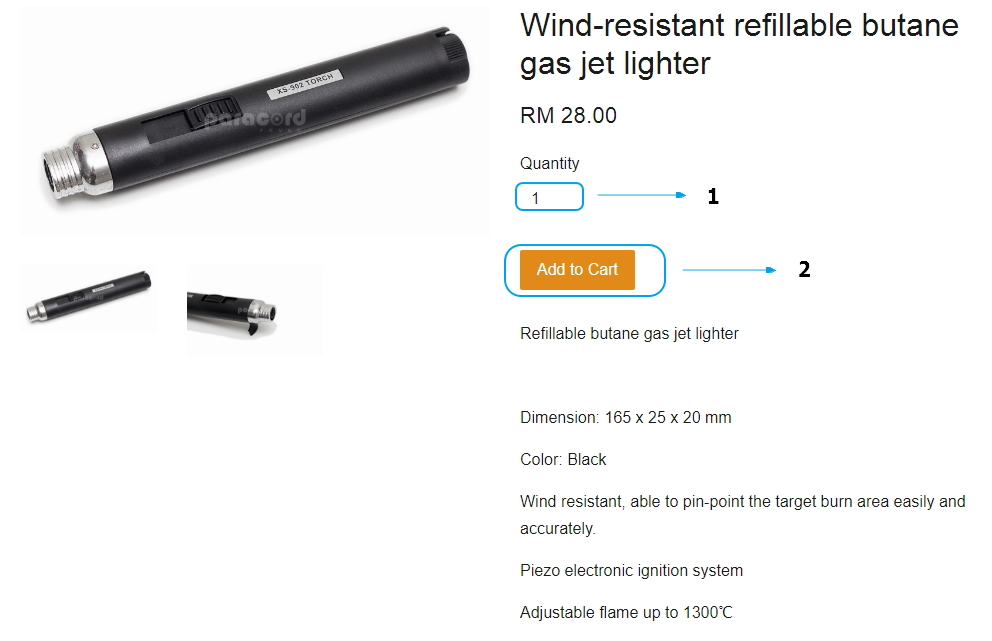 Select the product and add the quantity into your cart.
STEP 3

Go to cart.
STEP 4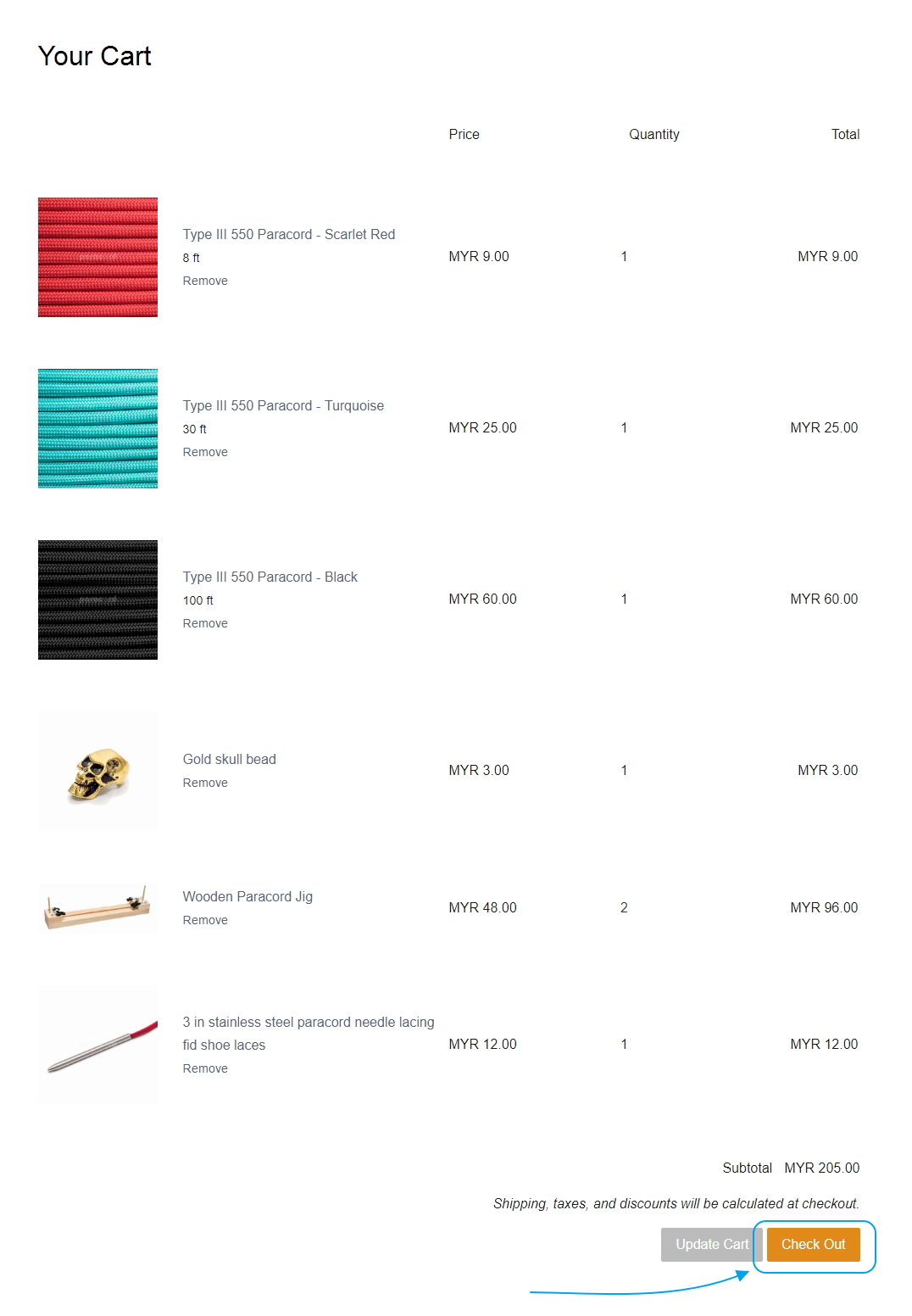 Check the ordered items and quantity. If everything is correct, proceed to checkout.
STEP 5
Fill in your shipping and billing details, then continue.
Apply promo code here if you have any.
* Please make sure all the details are entered correctly.
STEP 6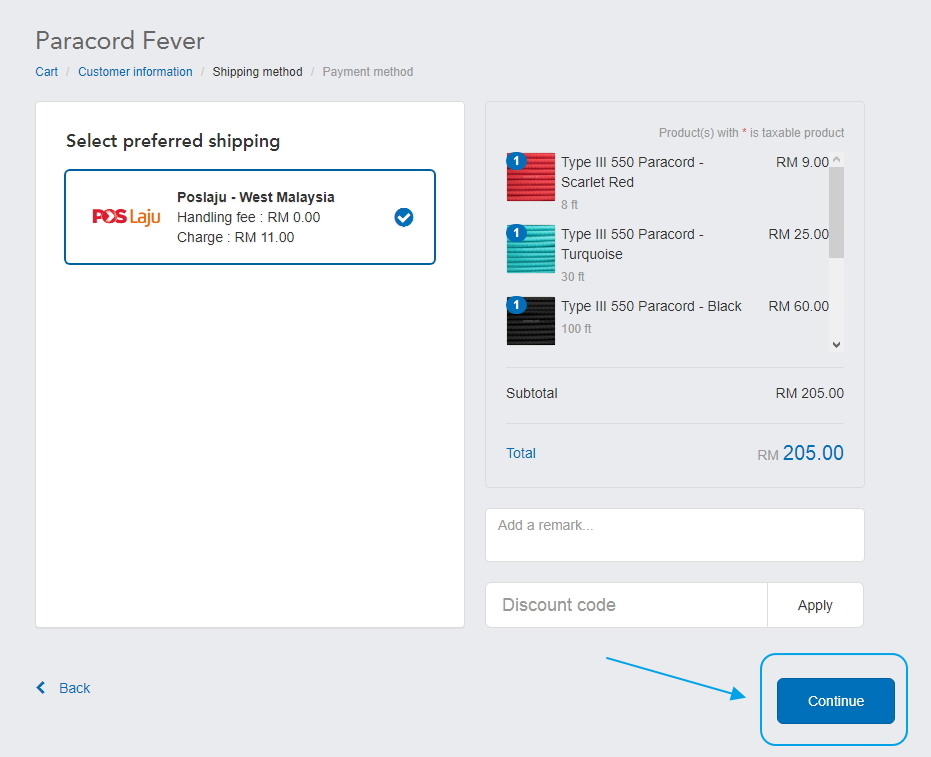 Select your preferred shipping method and continue.
STEP 7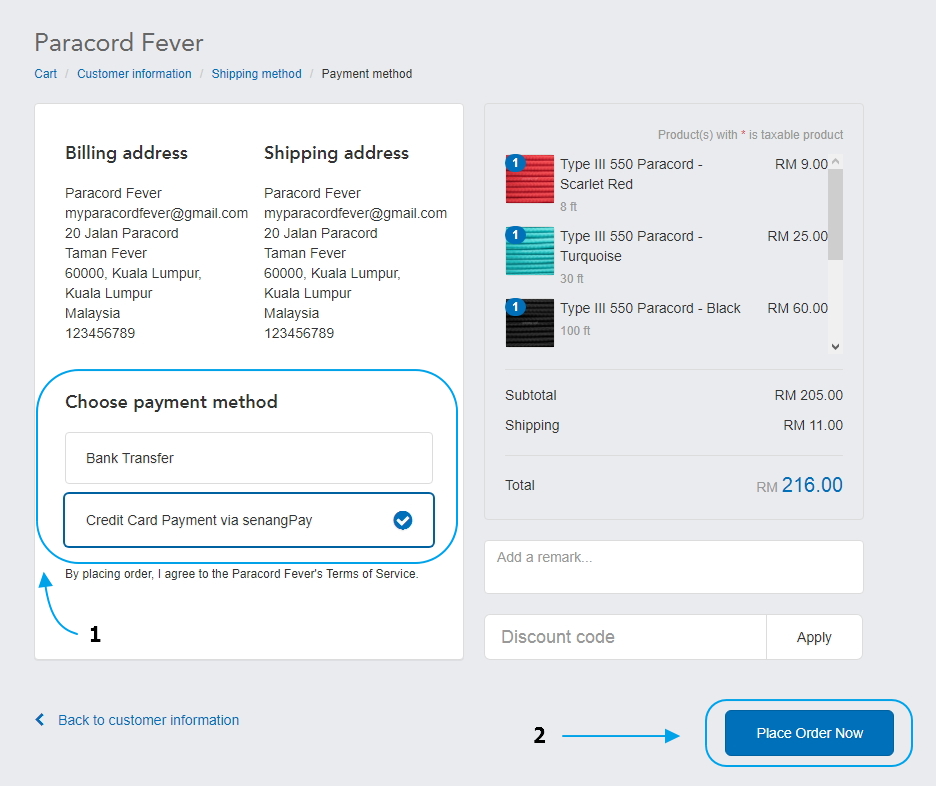 Select your preferred payment method and proceed to make payment.
Bank transfer, internet banking (FPX) and all kinds of credit and debit card payments are acceptable.
Note: If you have made payment through bank transfer, please provide your payment information as per required in the payment details.
STEP 8
Wait for your order and start paracording!