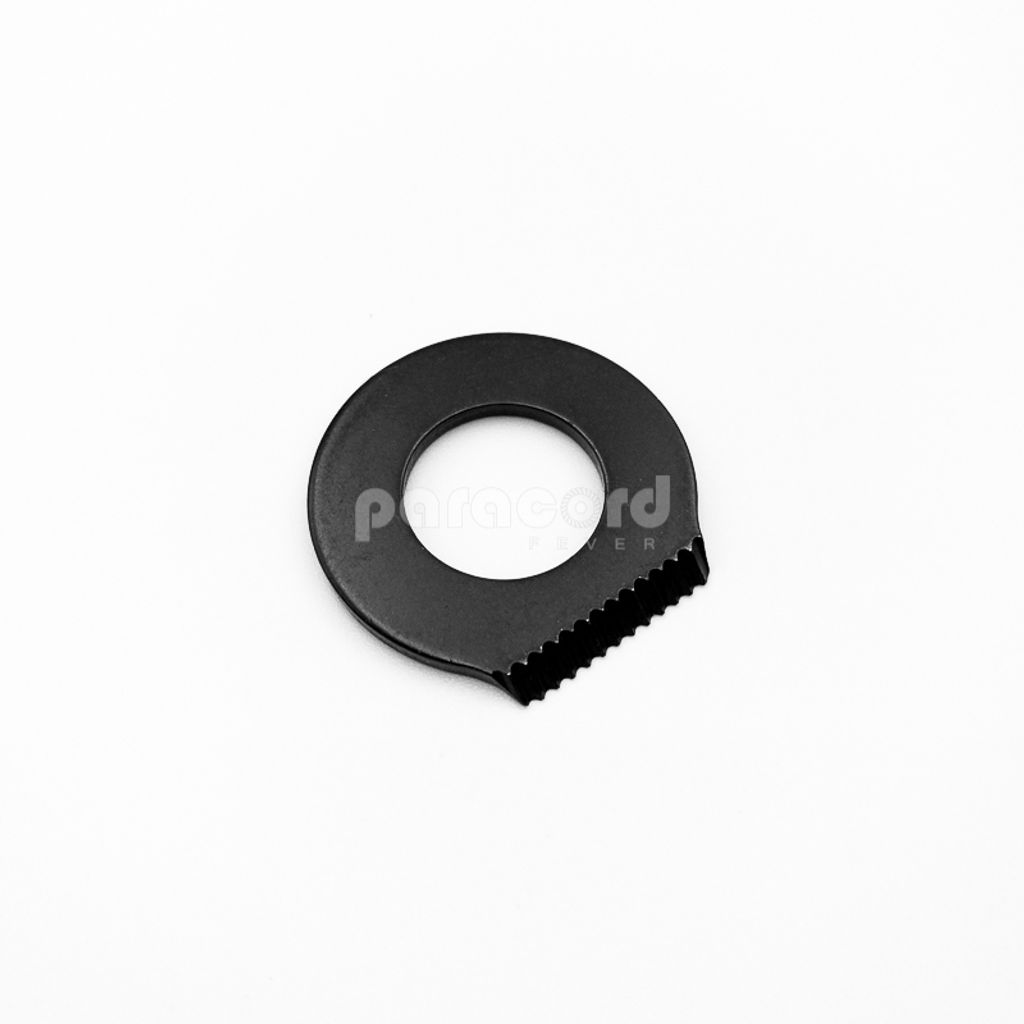 Mini Stainless Steel Loop with Firestarter Stricker Serrated Sawtooth - Matte Black
Product details
Mini Stainless Steel Loop with Fire-starter Stricker Serrated Sawtooth Blade
The mini stainless steel loop can be used as an accessory for paracord crafts.
In an emergency situation, it be used as cutting tool or striker for fire-starter (Ferrocerium rod).
Bringing a paracord bracelet, necklace or keychain with the combination of this stainless steel loop and a mini flint stone so that you will never be without fire again.
Made with rust-resistant stainless steel.
Specifications
Diameter: 27 mm
Thickness: 2 mm
Material: Stainless Steel
Shipping and handling
Your order will be shipped out the next working day (except customized items) after payment is confirmed.
Tracking number will be updated to your order.
Find out more on our detail shipping information.
Order guide
Some useful information which may help you with your order:
Colour Chart
Order instruction
How much cord to you need?
Frequently asked questions
Why buy from us?
We are the largest USA-made paracord importer and specialist in Malaysia.
All of our paracords are imported from the certified direct suppliers to the United States Department of Defense.
Please buy with confidence!